AUGUST 2017 DAI SOLUTIONS ADVISOR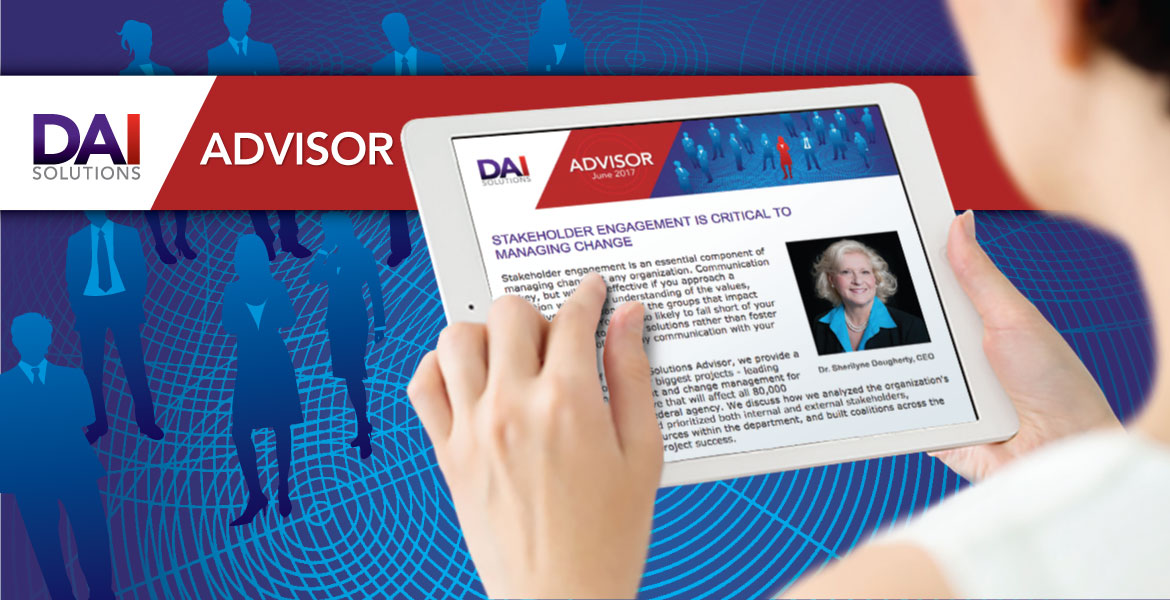 These days, it's easy to get caught up in our own lives and lose sight of the world around us. Demands on our time from work, family, and just life's essential chores make it easy for us to lose sight of the problems facing our communities and neighbors.
In this month's Advisor, we explore ways you can give to others and discuss how community service and mentoring benefit you and the organizations you work for. Read the August DAI Solutions Advisor.