JANUARY 2018 DAI SOLUTIONS ADVISOR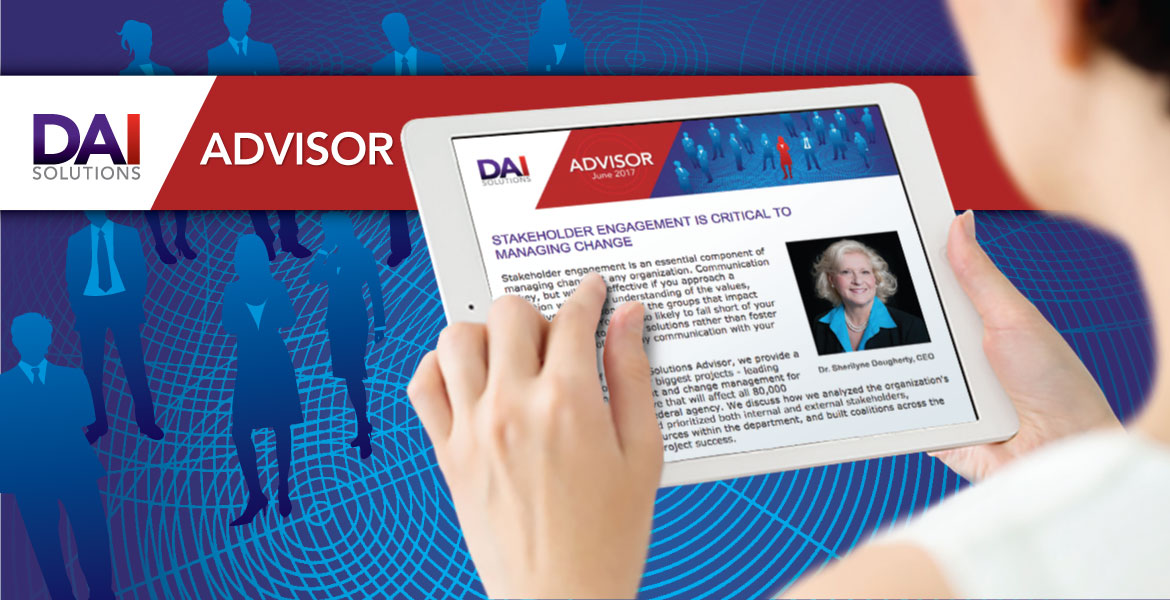 As we get into 2018, it is important to remember the principles of good communications, and reinforce the best practices that are the hallmark of a successful venture.
Good messaging is the bedrock of an effective communications campaign. A message that elicits an emotional response and spurs a positive action by your audience is key. But how do you prompt the same response in different audiences? In this month's DAI Solutions Advisor, we explore ways to get your message out effectively to different audiences.
Read the January DAI Solutions Advisor.