SEPTEMBER 2017 DAI SOLUTIONS ADVISOR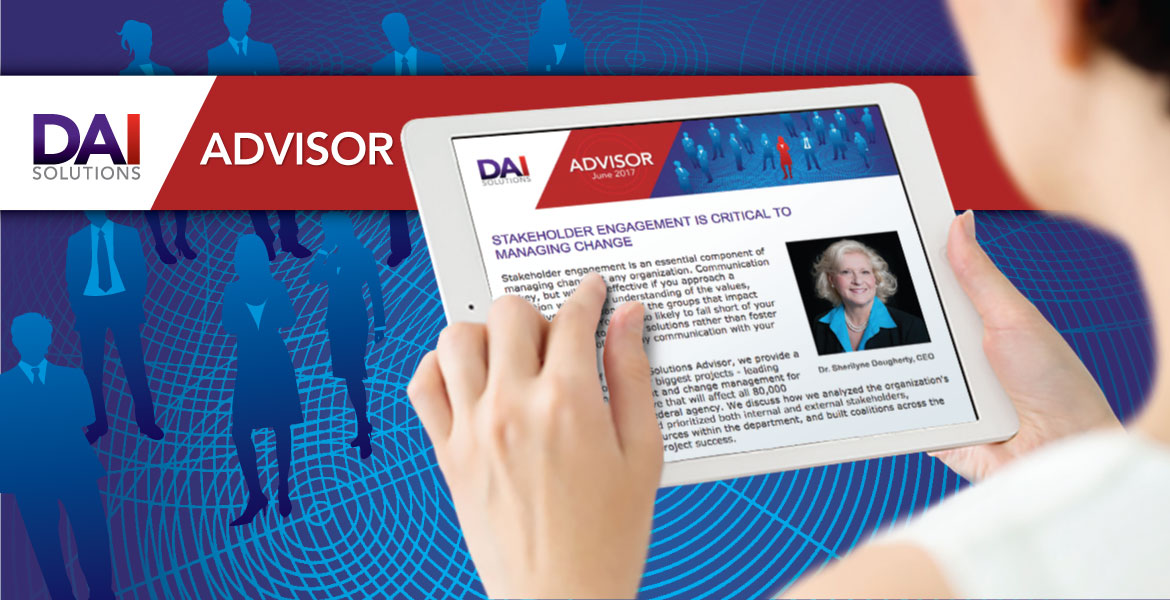 Resistance to change is commonplace. While a proposed solution may result in revolutionary gains in operational efficiency, dramatically reduce costs, or drive effectiveness, if audiences are unwilling to adopt the behaviors required for the change to take hold, the solution will fail.
In this month's DAI Solutions Advisor, we discuss how to understand, recognize, and overcome resistance to change, plus we share our top 3 tips to help your users navigate their digital world.
Read the September DAI Solutions Advisor.