POTENTIAL IMPACT OF ADMINISTRATION CHANGE ON FEDERAL CONTRACTS

By Bruce Hall and Karin Meadows
With the election behind us, the new administration has upped its transition planning activities. It takes months of preparation to staff an administration, understand the work of the agencies, lay out policy priorities and create a plan to manage the government and implement important initiatives. Within federal agencies, decision makers are preparing briefings and information to get nominated political appointees up to speed so that, post-inauguration, the hard work can begin.
So what does all of this mean for organizations that support our federal government?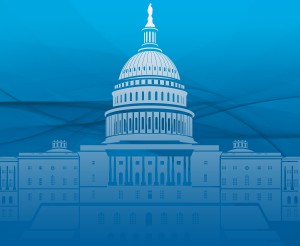 It depends on what services organizations provide and the programs they support. Typically, organizations that support agency central offices assist clients with packaging program information to ensure they have what they need to support the transition. There are specific rules governing what types of information nominated political appointees can receive prior to assuming their posts. Those supporting the transition should be sure staff members who provide assistance are aware of the rules, and what information can be shared.
The career federal workforce remains in place regardless of who occupies the White House, ensuring that the federal government continues performing many of its most vital functions. However, the near-complete turnover in senior political leadership necessitates significant planning by each agency to ensure a secure and efficient transfer of power.
In terms of the potential changes a new president and Congress may mean for existing federal contracts, a recent Deltek GovWin IQ report, Impact of the Presidential Transition, 2016-2017, recommends organizations evaluate early on potential impacts on agency relationships, program integrity, contract timing, and policies to weather the transition and position themselves for future success within a new administration.
Rather than being fearful, organizations should look at the new administration — and changes at the agency leadership level — as a chance to identify and take advantage of new opportunities, build new relationships, and deepen existing ones.