ENGAGED EMPLOYEES EQUAL SUCCESS

Improving employee engagement is not simply about improving productivity — although organizations with a high level of engagement do report 22 percent higher productivity, according to a Gallup Organization's analysis of 1.4 million employees.
Strong employee engagement promotes a variety of outcomes that are good for employees, clients and organizations. For instance, organizations with highly engaged employees:
Have twice the rate of success of organizations where engagement is low
Have lower absenteeism and turnover
Report improved quality of work and health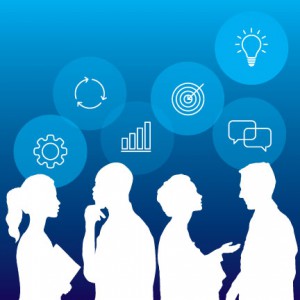 Employee engagement is the employee's sense of purpose as evident in their display of dedication, persistence and effort in their work or overall attachment to their organization and its mission. Really, engagement boils down to this: People want to come to work, understand and enjoy their jobs, and know how their work contributes to the success of the organization.
Jim Harter, Ph.D., chief scientist of workplace management and employee well-being for Gallup's workplace management practice, explains what engaged employees do differently: "Engaged employees are more attentive and vigilant. They look out for the needs of their coworkers and the overall enterprise, because they personally 'own' the results of their work and that of the organization."
Harter, co-author of 12: The Elements of Great Managing, an exploration of the 12 crucial elements for creating and harnessing employee engagement, says engaged employees continuously recreate jobs so each person has a chance to do what they do best. Engaged employees also listen to the opinions of people close to the action, and help people see the connection between their everyday work and the larger purpose or mission of the organization. When engaged employees do this they create a continuous loop in which communication and collaboration nurture engagement and vice versa.
Considering the benefits, why do organizations struggle with employee engagement? Many organizations measure either the wrong things, or too many things. Many don't make engagement a part of their overall strategy, or clarify why employee engagement is important, or provide quality education to help managers learn how to improve engagement.
Communicate the purpose of your organization and how employees' individual purposes fit into that overall purpose. When employees clearly know their role, have what they need to fulfill their role, and can see the connection between their role and the overall organizational purpose, they will be successfully engaged.