DAI SOLUTIONS COUNSELS FLORIDA SMALL BUSINESSES

On May 5, DAI Solutions founder and CEO Dr. Sherilyne Dougherty was a featured presenter at the Florida Small Business Development Center's 30th Annual Small Business Conference in Tampa, FL. The conference, subtitled "Game Plan for Federal Contracting," was designed to teach small businesses how to optimize opportunities with the federal government.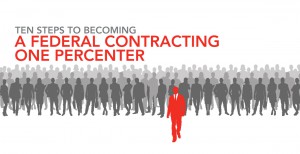 The event's keynote addresses, workshops and panels included discussions of cybersecurity requirements, Defense Contract Audit Agency (DCAA) resources, the Small Business Administration (SBA) mentor-protégé program, doing business with the Department of Defense and more.
Sheri was a featured speaker and presented a primer for the infrastructure needed by small businesses to compete in the federal market space. Her discussion was based on a DAI Solutions white paper, Ten Steps to Becoming a Federal Contracting One Percenter, and also included an examination of marketing and business development needs for small businesses.
"Over the last two months, I have presented at two small business events in Florida," Sheri said. "I continue to be impressed with the enthusiasm and sophistication of the participants, and I look forward to working with many of them as they build their federal contracting presence."